Amazon is a jungle filled with hungry, fierce animals called competitors. They are a scary breed and will stop at nothing to get their prey, which is a top-ranking product listing. The higher your listing's altitude, the higher your Amazon sales will climb.
As Amazon continues its enormous growth, more and more sellers are diving headfirst into the Amazon revenue stream. But what many sellers soon come to realize is that the Amazon jungle is tough to navigate. From listing optimization and customer reviews to SEO and Amazon compliance, to run a profitable Amazon business, you need to be a jack of all Amazon trades or hire one. This is where an Amazon FBA consultant can help.
While every seller has their own strengths and weaknesses, to be successful on Amazon you have to be able to flex your muscles in several different areas and have the time needed to devote to each. Amazon seller consultants are professionals who work with Amazon sellers all day, every day, helping to increase sales.
If you do a search for "Amazon Seller Central Consultants", you'll likely come across many to choose from. Deciding to hire a consultant is an investment, so you want to make sure you pick the right one.
Below are the Top 7 Tips for Choosing an Amazon FBA Consultant.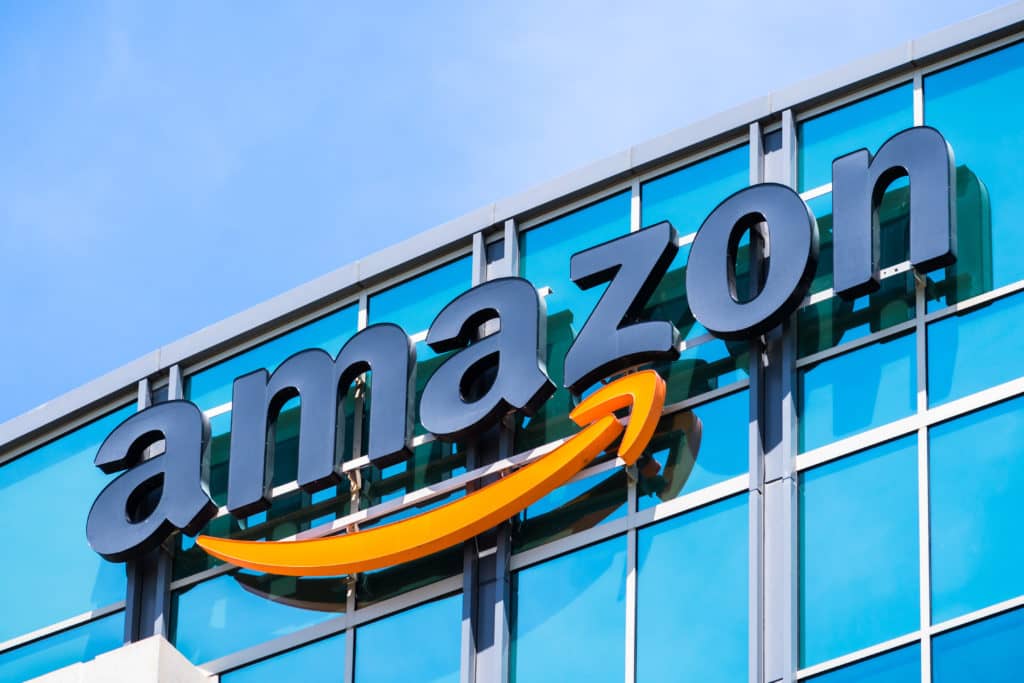 1. Amazon SEO is critical.
Amazon's algorithm takes many factors into consideration for ranking.
Your listing's SEO plays a crucial role on where it will appear in searches.
There are many Amazon SEO tools available which your consultant should be familiar with and can advise on.
Amazon is all about rank and where your listing shows up when a customer is searching for the type of product you sell. Amazon has its own algorithm for ranking, which takes into consideration many factors. That's why you need a FBA consultant who is proficient on the various ranking factors, with SEO being on the top of that list.
A good Amazon consultant should have access to and regularly use Amazon-specific SEO tools. These include MerchantWords, AmzTracker, Jungle Scout, and Helium10, to name a few. When speaking with potential consultants, be sure to ask which Amazon keyword tools they prefer and why.
2. Optimized listings lead to higher conversions.
It doesn't matter how amazing your product is, if your listing is not appealing it won't convert customers.
Higher conversion rates lead to a higher search ranking.
An engaging listing should have content geared towards your target market, high-quality images, and focus on benefits over features.
Price testing and pricing strategies are a must, which your seller consultant should be proficient in.
Regardless of where your Amazon listings show up in searches, if they are poorly-written, and/or don't have high-quality images, you could be losing customers to competitors, even if your product is far superior to theirs.
A good Amazon seller consultant should know how to fully optimize your listings to appeal to your target market. The consultant should be able to offer guidance on or provide actual services for copywriting and product photography. They should be an expert at making your listings compelling to every visitor who clicks on them, and ultimately, increasing conversions. Conversions are not only crucial to your bottom line, but they are a massive factor for Amazon ranking, as well.
Your Amazon Seller Central consultant should also be knowledgeable on Enhanced Brand Content A+ Content. Not all sellers are eligible for these services, but if you are on Brand Registry, you can use advanced text options, visuals, and even video in your product listings, which would give you a significant advantage over your competitors who don't use it.
Another important aspect of your listing is the selling price. If your item is priced too high or too low, it will affect your conversions. A good consultant should be able to advise on price testing and strategies, to assure you aren't turning customers off with an over-priced product, or the opposite, decreasing the perceived value of your product by pricing it too low.
3. Positive Customer Reviews are as good as gold.
Customer reviews are another ranking factor.
Amazon has strict rules on customer reviews which must be followed.
Your consultant should be able to advise on how to obtain more reviews, following Amazon's compliance on this.
Customer reviews are essential for any product selling on any marketplace, but when it comes to Amazon, reviews are even more valuable. This is because customer reviews are one of Amazon's ranking factors. The more positive reviews you have, the higher your listing will appear in searches.
Your consultant should be able to advise on customer reviews, in compliance with Amazon's stringent rules on this, and offer guidance on your participation in programs like Amazon Vine and the Amazon Early Reviewer. These are programs wherein your product would be tested by Amazon's most trusted reviewers. However, there are costs for sellers to participate, the reviewers are 100% honest, meaning they won't always leave a positive review.
As mentioned above, Amazon has strict rules in place regarding customer reviews. Customers cannot be compensated for reviews or be offered free or discounted products in exchange for reviews (except if participating in Vine and Early Reviewer). If you break Amazon's rules, the consequences can be severe, which brings us to our next tip.
4. Must know and follow Amazon's rules.
Amazon's terms of service (TOS) are constantly changing.
All sellers must follow Amazon's rules or it can cost them their business.
Your Amazon seller consultant should know these rules inside and out, and make recommendations which are 100% Amazon-compliant.
Amazon has many rules in place for sellers, referred to as Amazon's terms of service (TOS). Amazon's TOS are continually changing, and any Amazon expert should be on top of what is and isn't allowed when selling on Amazon. In addition to customer reviews, this also includes verbiage and character limits on product listings, and more. If Amazon's rules are broken, you risk having your seller account suspended or worse, removed permanently, and that can be devastating for any business, considering all of the revenue they'd lose if they weren't permitted to sell on Amazon any longer.
5. Amazon PPC expertise is highly valuable.
Amazon Sponsored Products (also known as PPC) is Amazon's ad program.
If done right, PPC can be a valuable tool for sellers to increase product visibility.
Many sellers don't know how to use PPC successfully, so a consultant who is a PPC expert is a huge benefit.
Amazon's pay-per-click (PPC) program, also referred to as Amazon Sponsored Products, is a program that allows sellers to advertise their products by appearing at the top of search results. It's a great way to increase a product's visibility, but it comes at a cost. While sellers can pick their own targeted keywords, or allow Amazon to select the keywords for them, and set a daily budget, the costs can add up quickly. This is because a seller who is inexperienced in Amazon Sponsored Products may not understand how to analyze their PPC search term reports, and make the necessary changes so their ad campaigns can become more profitable.
PPC is something many sellers struggle with, so a consultant who is proficient in this area can be highly valuable and save you a lot of money in the long run. Also, when your PPC campaigns perform well, it is another rank booster, which further validates the importance of doing it right.
6. Can Advise on FBA vs. FBM
FBA is when Amazon handles your inventory and orders; FBM is when the sellers handle this themselves.
It is a big decision on which one to use as both have their pros and cons.
Your seller consultant should be able to break down which is best for your business.
Sellers can choose to have Amazon store their products, fulfill and ship orders, and handle customer returns, which is called Fulfilled by Amazon (FBA). If a seller handles all of this themselves, it's called Fulfilled by Merchant (FBM). Which is the right one for your business is dependent on multiple factors, including the size and weight of your products, and if you have the time, space and manpower needed for product storage, fulfillment, shipping, customer service, and more. A good consultant should be able to break down and explain all the FBA and FBM benefits, cons, and related costs, and advise on what's best for your business.
7. Profitability is Key
Many Amazon Seller Central businesses don't know their profit margins.
Amazon fees are always changing, making it difficult to stay on top of these costs.
Profitability is essential and your Amazon seller consultant should be able to review your profit and losses and advise on strategies for increasing profits.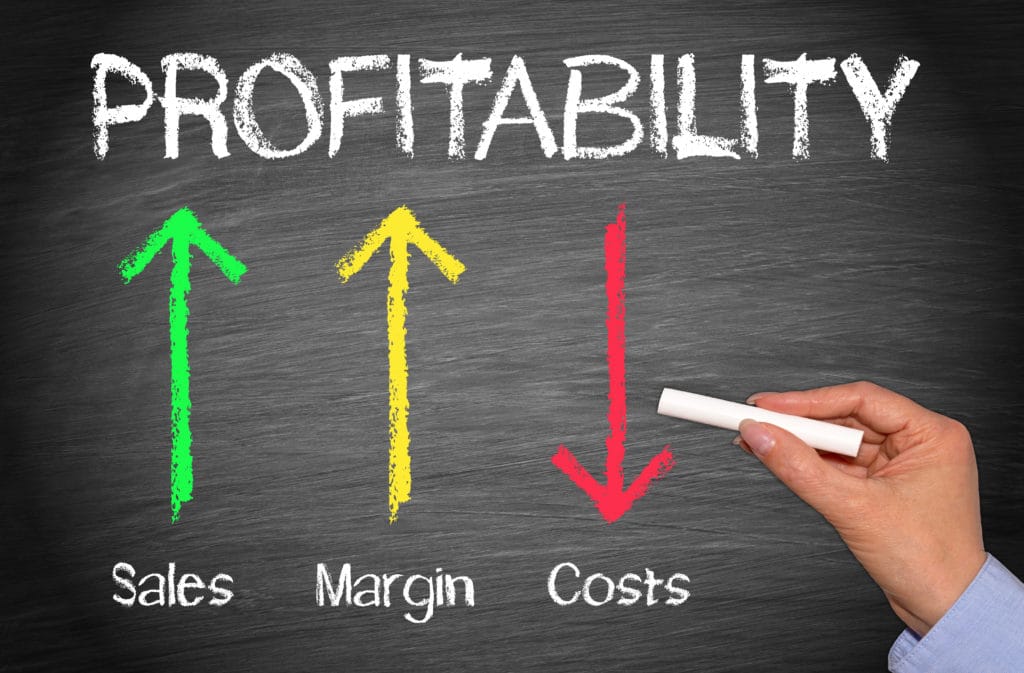 Many Amazon sellers are at a loss – literally and figuratively – when it comes to their profit margins, cost of goods sold (COGS), ad spend, shipping costs, Amazon fees, and more. All businesses must stay on top of their profits and losses in order to maximize their bottom line. Unfortunately, Amazon makes it difficult to identify all your fees and costs, so this is where a good Amazon seller consultant can add lots of value to your business. Your consultant should be able to compile all your costs and fees to determine your profit margins, and opportunities where you may be able to increase your profits. Profitability is crucial to any business, otherwise why invest your time, money and effort into your Amazon business, if it's not providing a financial reward?
Other areas of expertise to consider when choosing an Amazon seller consultant can include account suspension appeals, international expansion on other Amazon marketplaces, and other Amazon seller best practices, tailored to each seller's needs.
At Toucan Advisors we are Amazon growth specialists who offer all of the consulting services discussed above. We provide an affordable monthly retainer fee, and any additional compensation is directly tied to how much we increase your sales. Our contracts are month-to-month, so there is no commitment, and all clients are connected directly with our top Amazon consulting experts who have years of experience working with Amazon. Schedule a consultation to learn more about how Toucan Advisors can increase your sales, and take your Amazon business to the next level of success.