Consumer Electronics Manufacturer Turns Up The Sales Volume By Millions In Amazon SellerCentral
On Seller Central, Toucan Advisor expert has helped generate millions of dollars in new revenue for a premium consumer electronics manufacturer.  Its successful launch on Amazon adds to its multi-channel strategic plan for growing direct-to-consumer sales.
INITIAL ACCOUNT CHALLENGES
Not gaining Buy Box — only showing for 22% of traffic
Poor AMS Sponsored Ads — under-performing and underutilized
Few reviews and feedback — insufficient product reviews and seller feedback
Low conversion — product pages not presented in optimal form
Poor SEO — limited organic Amazon search rankings for primary keywords
TASK – Optimize product listing pages for both SEO and conversion.  Includes improved product image quality, modified titles, modified bulleted content, modified product descriptions, competitive keyword analysis, and Enhanced Brand Content.
TASK – Amazon Advertising for increasing sales momentum and incremental sales gain. Establish successful campaigns in Sponsored Ads and Headline Ads to drive traffic on keywords that best convert to sales.
TASK – Earn Buy Box. Help client tighten reins on distribution to rogue sellers, establish strong seller feedback, implement measures for inventory maintenance, identify/support issues in account performance metrics.
TASK – Help Grow Product Reviews and Seller Ratings. Proactively pursue customers to leave reviews and ratings.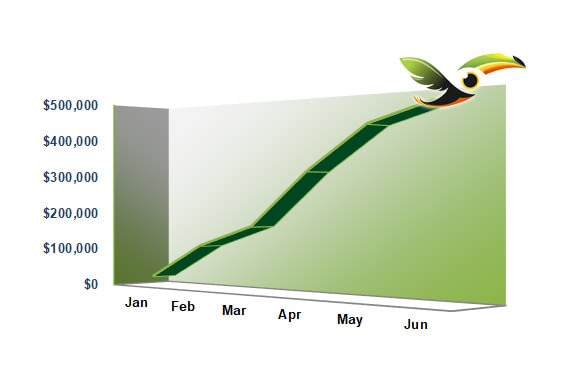 Improve Product Page Conversion Rate (I.e., Unit Session Percentage) By 410% (FOUR TIMES!)

Improve Buy Box Percentage From 22% To 89%

Achieve Amazon Advertising ACoS Of 2% (I.e., 2% Advertising Cost For Ad-Derived Sales)

Rank Revenue-Driving Skus Within Top 5 Amazon Organic Results On Primary Keywords
Increased Monthly Sales From $13,000 To $463,000.
We'd love to help you grow your Amazon sales as well!