How to assess your needs before hiring Amazon consulting experts
If you read our last post, Welcome to the Jungle, you probably put some thought into whether or not Amazon makes sense for your business. It probably does. If you are still on the edge, here's a nudge: this year, revenue on Amazon during Prime Day (spanning just two days) hit $6.2B. Yes, billion. That's staggering, and it's a $2B increase over Prime Day last year. 
This brings you to the edge of the Amazon, which brings a lot of questions. How do you even begin planning to join the Amazon community? And is it even a community, or more like a marketplace? Where should you start? And what questions do you need to ask along the way?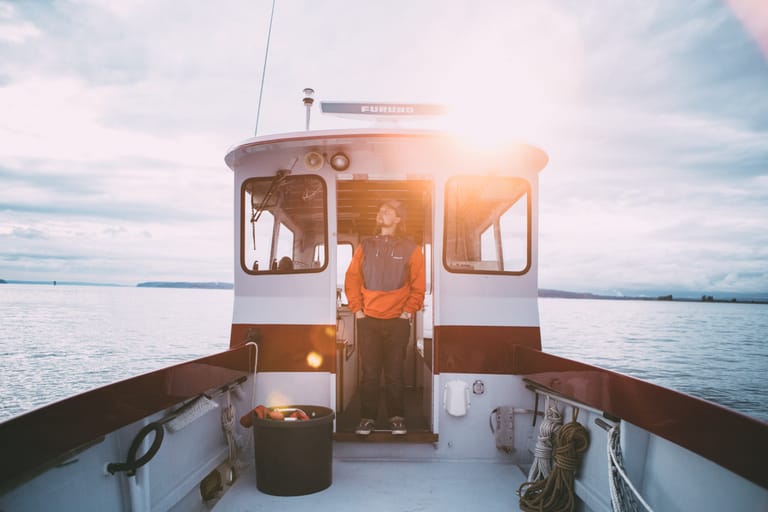 It can be a little overwhelming. If Amazon is a jungle, then the process to get there might be considered an iceberg. It's just floating there off the coast. It seems straightforward and manageable, but you know more questions lie just below the surface. No good ship captain would try to slip past the iceberg without assessing the safety and viability of the course, no matter how enticing the jungle looks.
And you shouldn't either. 
This article discusses how to start assessing your position and deciding if you're equipped to go full steam ahead into the wild jungle of Amazon. 
Building Momentum on a Learning Curve
Frankly, we get a lot of phone calls and inquiries from potential clients with zero experience on Amazon. To make things worse, sometimes their heads have been filled already with bad advice. Through no fault of their own, they just never got started or, if they have, the effort was minimal — or even punitive (the wrong mistakes can get your account blacklisted by Amazon). But they all shared something in common: they had questions, and more questions they didn't know they had yet.
Like many niche subjects, sometimes you can't know what you don't know. When thinking about a product, for example, you might not think about order fulfillment or know what it means when you see FBA (fulfilled by Amazon) versus FBM (fulfilled by merchant). Or how inventory will impact important marketing decisions. In fact, the list of potential questions can seem endless.
Having questions is not a bad thing, but how you choose to handle them can make or break your success. Many aspiring, lean brands want to test their mettle and learn by doing. Trial and error works in many other aspects of business, so they believe it will work in Amazon, too. 
But it doesn't.
It's about momentum.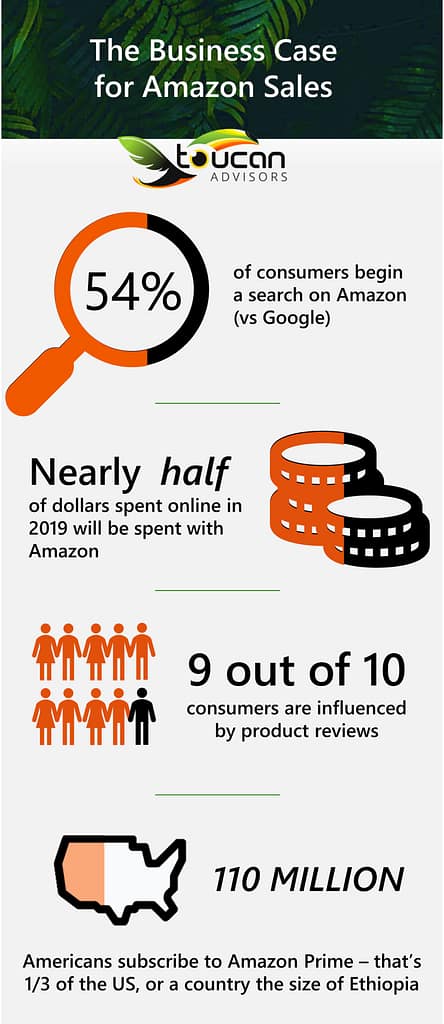 Jumping into Amazon requires you to quickly build momentum on a steep learning curve. Amazon's algorithm builds lists and ranks products against each other using an exponential scale. This means that your success (or failures) in the short term actually compound over time and have rippling impacts into your future growth as well.
This is a critical insight we share upfront, whether you are considering in-house support or external help. Other Amazon consulting "experts" may emphasize diving in and taking a shoot-from-the-hip approach — one we recommend avoiding. That's because trial and error philosophies may be viable in the short-term, but it could result in a difficult-to-overcome deficit for your brand ranking over the long-haul. Moreover, they tend to be less-measured and less-efficient in the big picture while adding unnecessary stress to your journey.
In many cases, it just doesn't make sense to go it alone or dive in headlong. The opportunity pales in comparison to the risk and the potential for long-term damage. 
Choosing the Right Partner 
So, if you are a captain assessing the iceberg before you, it makes sense to get input from a crew. Ideally, that crew has the right experience to balance observations with strategic recommendations about how you might proceed. 
One option that is attractive on the surface-level is hiring someone in-house to support your Amazon sales. We often see small- and medium-sized businesses especially keen to hire a young self-starter, typically with broad experience in general e-commerce functions and product marketing. And the benefit of hiring someone earlier in their career means the company gets someone with enthusiasm who is eager to prove themselves and learn as they go. 
Unfortunately, this formula is not so different from the original idea of trial by error. Short of hiring a dynamic and incredibly seasoned veteran to head up a larger Amazon-focused practice (at a minimum of a six-figure salary plus perks and benefits), we often see a disconnect between the support a business needs and the caliber of in-house talent they are able to recruit — and afford. 
The Strong Alternative
Many organizations balk at the mere idea of hiring outside Amazon consulting experts. In fact, finding the right external partner can be advantageous to the business for a number of reasons.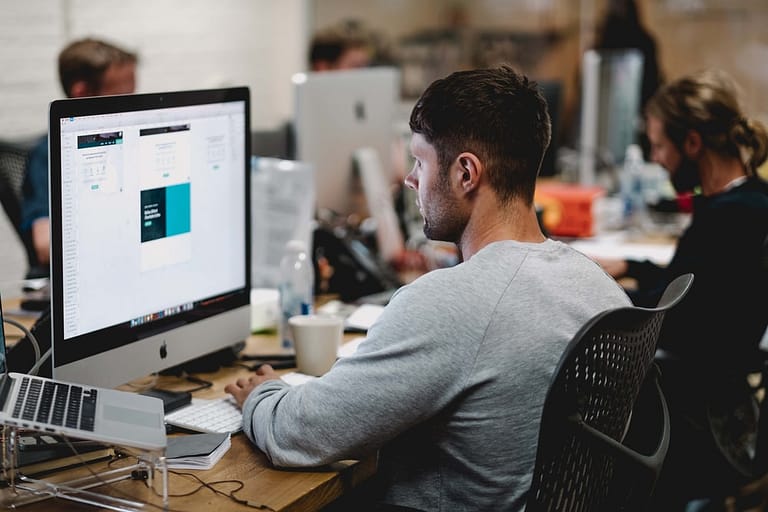 First and foremost, you hire a team with extensive experience. That means they have collective memories and vision to reach back through case studies and market strategies and find the right approach for your unique business needs. 
As in any business niche, Amazon specialists have diverse backgrounds and focus-areas ranging from ads and campaign building to creative optimization or logistics. Dominating — or even simply doing regular business — on Amazon can be truly challenging. But, you can leverage the wealth of experience across an entire team without paying someone who is going to learn as they go.
Making Your Way Forward
Remember, there is no one-size-fits-all approach or magic wand to apply to your Amazon sales. The formula and process you develop will be unique to your category, your products, and your challenges. How you choose to develop that process — the step you take from this moment forward — can have a lasting impact on your overall success now and in the future. 
It's likely that you still have questions — or even new questions — swirling in your head as you contemplate the challenges in your path. Feel free to explore some case studies to learn more about the challenges that might relate to yours. Whatever course you choose, don't feel the need to take it on yourself. Reach out for help — especially a free conversation with Amazon consulting experts like us. A good captain relies on a capable crew. 
Don't face the iceberg alone. Explore the depths, ask the tough questions. When you do move forward, you can do it with confidence in both the foundation you're building and the course you've set ahead.